Everyone at Acutis is dedicated to providing you
with an exceptional customer service experience.
You deserve nothing less.


FREQUENTLY ASKED QUESTIONS
Why did I receive a letter/bill from Acutis?
The statement you received is for laboratory services provided by Acutis Diagnostics, which were ordered as medically necessary by your provider. This statement is for laboratory testing fees only and is separate from any bill you may have received from your provider and/or paid at your provider's office. Acutis must bill for deductible, copay, and coinsurance as directed by your insurance plan. You may also receive a letter or statement if we need additional information to bill your insurance.
Please contact our Billing Department to resolve all billing matters at #844-522-8847 option 3
or email billingmanagement@acutis.com
If you need to make changes to your insurance please use this QR code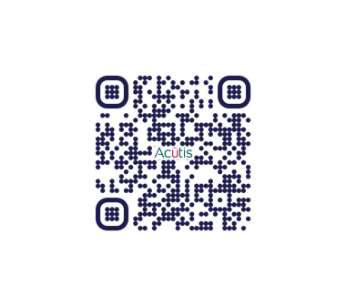 How can I pay my bill?
You can pay your bill online through our secure Patient Portal, here.
If you prefer to mail a check, please make note of your invoice number on the check memo line and send to: 400 Karin Lane, Hicksville, NY 11801
Does my insurance cover Acutis' testing?
Acutis is contracted with many national, regional, state, and local health plans. While all plans' coverage may vary, most testing is fully covered by insurance.
Please reach out to payerrelations@acutis.com with any plan-specific questions.
My insurance company issued me a check; do I send it to Acutis?
Yes, make sure you endorse the back of the check and send it to 400 Karin Lane, Hicksville, NY 11801
Please also include the EOB from your insurance. If you have cashed the check, you may make payment via check, online or over the phone via debit/credit card.
How can I contact Acutis' Billing Department?
Please utilize one of the following contact methods to reach the Billing Department.
If you need to make changes to your insurance please use this QR code.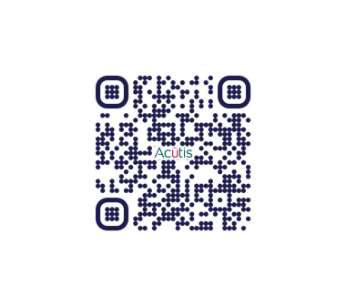 What is the cost of COVID 19 PCR and Antibody Testing?
Most insurance companies cover COVID-19 testing when deemed medically necessary. However, after 5/11/2023, patients could receive bills for COVID-19 testing.
If you are uninsured or are being tested for non-medical reasons, you may receive a bill from Acutis for COVID-19 testing.