Testing
Discover our
Acutis Reveal™ Tests
Infectious disease pathogens can be deadly if not managed. Highly infectious or proven benign. Protracted if not contained.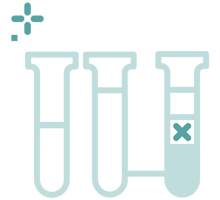 POWERFUL RESULTS
When treating a patient, it is imperative to determine what infectious agent is present,
in order to determine the best course of intervention.

OPTIMIZE YOUR PATIENT EXPERIENCE
Get the insight you need to prescribe the right medication.
UTI Testing

Clinical Toxicology

STI Testing

Gastrointestinal Testing
Currently, 22% of urinary tract infections are undetected with traditional culture-based testing.
Clinicians require faster and more accurate test results for urinary tract infections, which is why PCR testing for UTIs is the new standard for identification.

High-quality results are achievable with Acutis Reveal™ UTI, the first PCR-based urinary tract infection test approved by CLEP – a third-party reviewer for the FDA and a division of the NYSDOH.
As a company at the leading edge of clinical toxicology, we understand practitioners are in need of fast, accurate, and reliable test results.
Our continual innovations in clinical toxicology testing enable healthcare workers to monitor medications, as well as to detect the presence of illicit drugs.

​The quality of our work, our sense of urgency, our specialization, and our depth of service enable clients to perform their tasks with the highest degree of confidence.
The CDC estimates that 1 in 5 people in the United States has a sexually transmitted infection.

Left untreated, STIs can cause bladder problems, organ damage, reduced life expectancy, infertility in women, and other complications. As a leader in infectious disease testing, we recognize the need for accurate STI testing to get your patients the answers they need and for you to determine the best course of intervention.
Acutis Reveal™ gastrointestinal infection test (GIT) offers a new definition of certainty: it's an FDA-approved test that can detect 14 major gastrointestinal pathogens.
​This one-step, non-invasive stool test screens for infectious bacteria, viruses, and parasites in as few as 5 to 24 hours from the time the sample reaches our lab.
FAQs
Curious About Our Process?
24 Hour turnaround times - really?
We are committed to providing a rapid turnaround, with results in as few as 24 hours. We can do this, and do it consistently because we've invested in automation, robotics, and advanced algorithms to ensure you get the results you need quickly.
How do we order supplies?
Easily order your supplies through our Physician Portal. Do so by clicking > here
What does your toxicology panel read?
Our Toxicology Panel is one of the strongest out there. With 23 derivatives of Feyntnal and 13 derivatives of K2/Spice you can be sure you are getting accurate information.