Targeting Progression.
Enabling Progress.
Robust Testing for Clinical Trial Samples
With NGS capabilities for highly regulated clinical testing and research studies, Acutis is building on a history of more than 20 clinical assays that have been approved by the New York Department of Health.

3 Million
Samples Processed
1 Million
Patients Served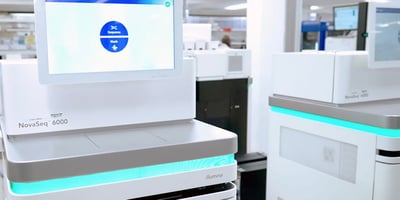 Laboratory Capabilities
Comprehensive NGS gene panels
Sequenced tissue and liquid biopsies
Anatomic and molecular pathology testing
Indication-focused in-depth gene signatures
PCR and ddPCR
IHC and FISH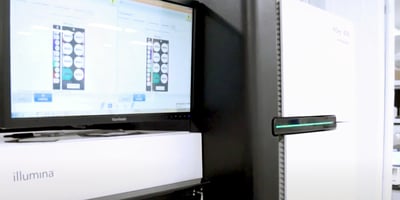 Clinical Sample Services
Custom kit development
Robust sample tracking & reconciliation
Unequivocal logistical expertise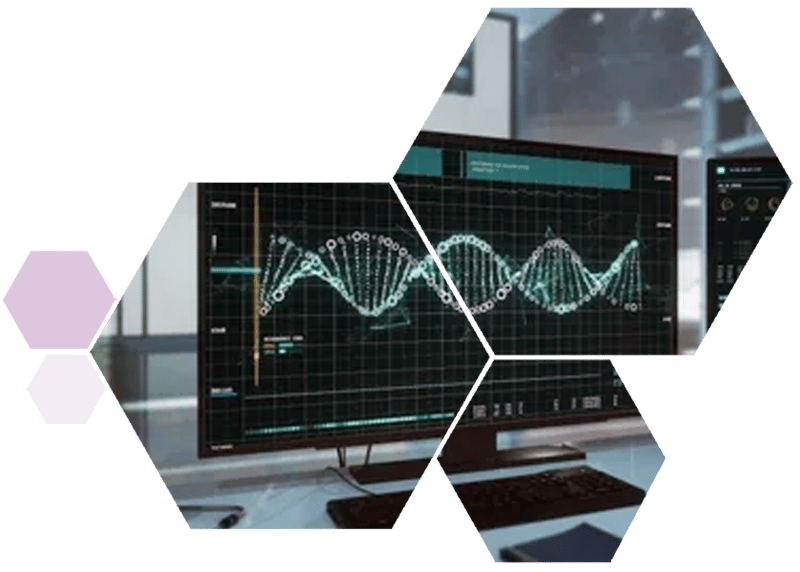 Comprehensive Genomic Profiling Menu
Acutis Align™ Oncology Portfolio
Designed to support prospective genomic screening for patient enrollment in clinical trials, as well as retrospective analyses to help explain clinical outcomes and drug target discovery:
▪ Paired tissue, ctDNA, and germline sequencing for screening
▪ Liquid biopsy for patient monitoring and characterization of possible treatment-resistant mutations.
Following each sequencing analysis, our experts analyze the data generated and interpret the results for you.
* Our CLIA-certified laboratory runs proprietary oncology assays validated by regulatory standards and best practice guidelines, planned for submission to the New York Department of Health.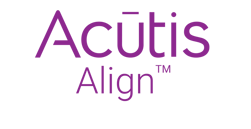 Illumina TruSight
Oncology Solutions
---
Pan-cancer comprehensive genomic sequencing.

Solid tumors (FFPE): 523 genes for DNA variants and 55 genes for RNA fusion and splice variants.

Liquid biopsies (ctDNA): 523 genes for DNA variants and 23 genes for DNA fusion.

Variants called: SNVs, MNVs, InDels, CNVs, Fusions/Rearrangements, Splice Variants

The assay also measures key immune-oncology biomarkers: microsatellite instability (MSI) and tumor mutational burden (TMB).
Illumina TruSight
Hereditary
Hereditary cancer panels for whole blood or saliva:
---
113 genes related to cancer predisposition

Includes 125 SNPs—48 ID SNPs, 77 for polygenic risk scoring (PRS)
Acutis Align™
Genomic Panels
---
Broad coverage of genetic alterations in tissue and liquid biopsy

Acutis Align targeted panels provide in-depth coverage of the most actionable genes and mutations that are specific to each cancer type.

Acutis Align pan-cancer comprehensive panels provide a more extensive molecular profile that provides a larger footprint for clinical decisions and research.
> Tests available in Q1 2023
Targeted Specialty Laboratory Services
To meet your translational research needs, we offer supporting molecular diagnostics and anatomic pathology services to complete the picture from comprehensive NGS profiling.
While a gene copy number (CN) can be estimated by NGS, your may require ISH, still a "gold standard," to assess a target gene amplification or loss. The test can be performed on smaller amounts of tissue compared to NGS. ISH offering includes the assays approved by FDA as companion diagnostics or patient management.
Acutis offers qPCR as an alternative to NGS in some cases where the target can be limited to specific mutations that can be performed on smaller amount of sample with a quicker turn-around-time. Our PCR offering includes the assays approved by FDA as companion diagnostics or patient management.
ddPCR is a novel molecular biology technique that provides absolute quantification of target nucleic acids without the need for an external calibrator. While qPCR assay has a broader dynamic range, ddPCR assay has a significantly higher degree of sensitivity and precision.
A tissue sample can be profiled at nucleic acid level via NGS, PCR, ddPCR, or ISH but IHC is unique in its ability to characterize a biomarker at a protein level and can demonstrate the protein spatial configuration within tumor cells or tumor microenvironment. The test can be performed on a tiny amount of tissue within a short turn-around-time. IHC offering includes the assays approved by FDA as companion diagnostics or patient management.
In addition to screening of each ISH or IHC slides by a board-certified pathologist, Acutis performs full slide scan to score broader areas of interests and provide the scan to a client for independent review, making annotated image for a presentation or publication, and/or use the scan as a permanent study record.
"Comprehensive genomic profiling identifies a tumor's 'fingerprint', allowing us to extract key diagnostic insights that can inform the development of next-generation targeted therapies.

This is what makes personalized medicine possible."
---
Chief Scientific Officer, Executive Vice President, Biopharma and Diagnostic Services
Dr Abdel Halim